When it comes to battling mother nature, you might feel like you're always at a disadvantage. The wind can have the most negative influence on our hairstyles, working against us and making what should be manageable hair unruly. But don't worry – with these easy tips, we'll show you how to combat the dreaded windy days and keep your hair looking fabulous no matter what! So whether you want an updo or some curls for a special occasion or everyday look, this guide will help give you all the information needed to ensure your tresses stay in line when Mother Nature gets disruptive!
Nailing your look despite windy weather – creative hairstyles to survive the elements
Windy weather can make it difficult to achieve the look you want. But don't despair, as plenty of creative hairstyles will survive even the windiest days.
Braids are a great way to keep your hair in place while achieving an interesting and stylish look. Try double braiding your hair from the nape of your neck and securing it with a small elastic band for a classic look that won't blow away in the wind. Alternatively, try weaving thin plaits into a fishtail or French braid for something more intricate. Finally, you could add some hairspray or styling wax before braiding for added texture and grip.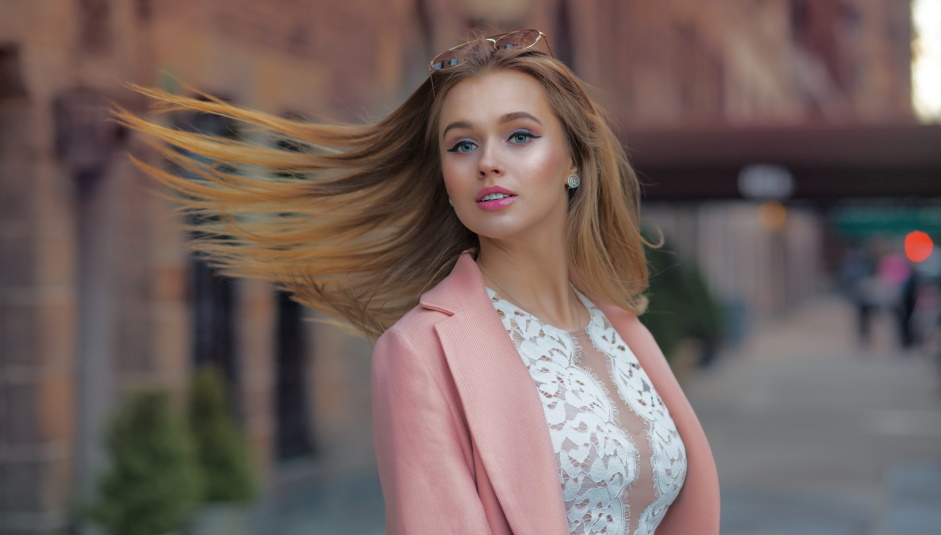 For those with long locks, updos are a perfect way to keep your hair looking neat and polished, no matter the weather. A classic bun is a great option – gather hair into a high ponytail at the crown of your head, twist it around itself until it forms a loop, and secure it with bobby pins. Try an intricate braided chignon or an elegant side bun if you want something more creative.
For shorter styles, slicking down your hair with some styling gel or pomade can help keep flyaways in check while still allowing movement. Alternatively, consider opting for short crop cuts like a pixie or closely shaved sides that won't be affected by gusts of wind.
No matter what hairstyle you choose, plenty of creative options will ensure you're always looking your best, despite windy weather. So don't be afraid to experiment and find the perfect look for you!
Don't let windy days ruin your hairstyle! Ideas to look stylish no matter the weather
Wear a hat: Hats are the perfect accessory to protect your hair from the wind and can give you instant style. Try wearing a fedora, beanie, or baseball cap for an extra layer of protection against gusts of wind.
Invest in some bobby pins: Bobby pins are essential for keeping stray hairs in place on even the windiest days! Use them to secure any flyaways and create fun styles like half-up/half-down looks or french braids.
Try out scarves: Scarves are fashionable and great for protecting your hair from strong winds and rain. Wrap it around your head like a turban or tie it underneath your chin to keep your hair in place and add a bit of glamour to any outfit.
Put some gel on it: A good quality gel can help give your hairstyle extra hold against the wind. Apply it evenly throughout your hair, let it dry, and you'll be ready to brave the gusts!
Get creative with braids: Braids are always a fun way to style your hair, plus they can keep locks from flying all over the place during windy weather! Try fishtail or French braids for an extra stylish look that will keep strands in place.
Wear ponytails: Ponytails are always a classic option for keeping hair out of your face on windy days. Try a high ponytail with a bow or ribbon for an extra touch of style.
Use hair accessories: Accessories like headbands and clips are great for keeping strands in place during windy weather. Mix things up using fun colors and shapes to add personality to your look!
Embrace wavy hair: Windy days don't have to ruin your hairstyle—embrace the natural waves and let your hair flow freely! Use a light hairspray or mousse to keep flyaways at bay.
No matter what season it is, you can still look stylish in any weather. With these tips, you'll be ready for any gust of wind that comes your way!