Setting spray is the perfect way to help your makeup stay in place. Whether you're attending a special event, have a long day of work ahead, or want to upgrade your everyday look – setting spray ensures that your masterpiece stays put and keeps looking fresh all day. But with so many products on the market, knowing which one will work best for you can be difficult. In this blog post, we'll discuss what setting spray is and how it works, share essential tips when applying it correctly, and review some of our favorite ones on the market right now! So keep reading if you're ready to find out everything there is to know about using setting spray for a flawless finish.
Achieving an all-day glow with setting spray – all the benefits and tips for usage
Setting spray is a must-have for anyone looking to achieve an all-day glow. It sets your makeup in place, prevents it from smudging or fading throughout the day, and can even give you an extra dewy finish that will last you until the end of the day. Here are some of the benefits of using setting spray and tips on how to use it properly: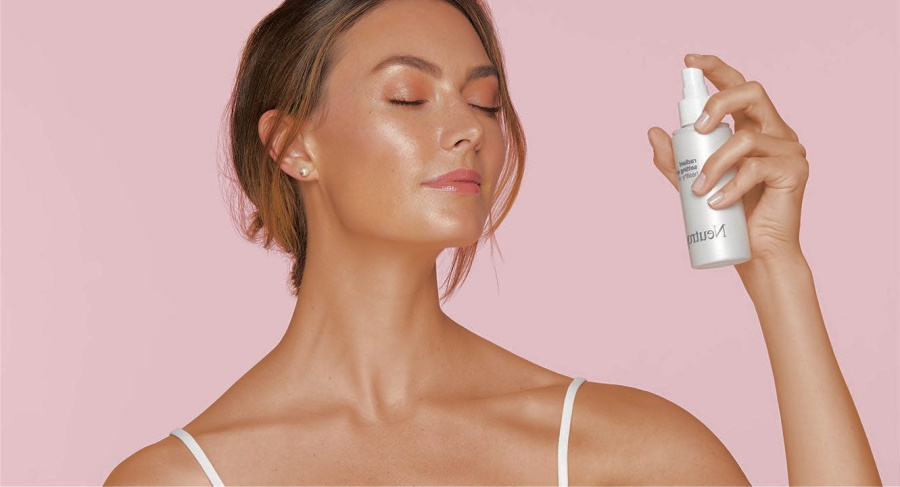 Benefits:
Keeping Your Makeup Intact – Setting spray works to seal all your makeup together, so it won't fade or crease as easily throughout the day. This will help keep your makeup looking fresh and beautiful all day long!
Extra Dewy Finish – Setting sprays can also add a boost of hydration, giving you an extra dewy finish that lasts all day.
Oil Control – Setting spray can help control any excess oil your skin produces throughout the day, helping to create a lasting matte finish.
Tips for Usage:
Shake it Up – Before use, make sure to shake up your setting spray well so it's evenly mixed and ready to be applied!
Hold it At Arm's Length – When applying setting spray, hold the bottle at arm's length away from your face and spritz in an "X" or "T" shape for even coverage.
Layer Lightly – Don't overdo it with the setting spray! Start off with a light layer, and you can always add more if needed.
By following these tips and utilizing the benefits of setting spray, you'll be able to achieve an all-day glow that will last until the end of your day. With just a few spritzes, you can have beautiful looking makeup that's sure to turn heads!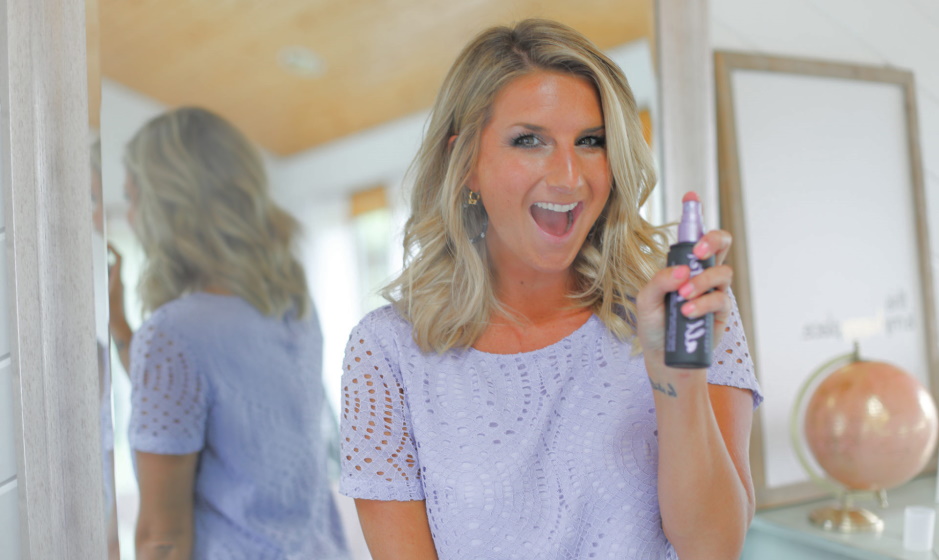 Make your own DIY setting spray – the best-kept secret to long-lasting makeup!
You can make your own setting spray at home using a few simple ingredients. All you need is 1 cup of distilled water, 1 teaspoon of witch hazel, 5 drops of essential oil (optional), and 1 tablespoon of aloe vera gel. Combine all the ingredients in a spray bottle and shake to combine. Spritz your face with the mixture before and after applying makeup, focusing on areas where you applied powder or cream products. Let it dry for a few seconds before continuing with the rest of your makeup routine.
To give your DIY setting spray an extra boost, add a few drops of essential oils such as lavender, tea tree oil, or lemon. These oils have natural antibacterial properties that can help keep your skin healthy. You can also mix in a few drops of glycerin or vitamin E oil to add extra hydration and nourishment to your skin while you wear your makeup.
Using a setting spray isn't just about making sure that your makeup looks good throughout the day; it's also an important step for taking care of your skin. The ingredients in your DIY setting spray will help keep your skin hydrated, protect it from environmental pollutants, and even prevent acne breakouts! So don't forget to spritz yourself with this amazing mixture every time you put on a full face of makeup for ultimate protection.