Attending a public speaking event can be daunting. Whether presenting in front of a small or large audience, ensuring your appearance is on point is essential for success! After all, making an excellent first impression from the moment you step onto the stage is important. Though makeup isn't always necessary for every occasion (softly groomed eyebrows should do!), there are tricks and tips that you can use to help make sure your makeup looks best and stay put – no matter how long or strenuous your event lasts! In this blog post, I will go over some easy-to-follow guidelines so that you can look great while giving the most impressive presentation of your life.
How to look and feel confident with makeup for a public speaking event
Keeping it simple and natural is the key to looking and feeling confident when wearing makeup for a public speaking event. Start with a clean, moisturized face and use a light coverage foundation or tinted moisturizer to even out the skin tone. Next, you can use concealer to hide any blemishes or dark circles under the eyes if needed. Then add some blush or bronzer to give your skin a bit of warmth and dimension.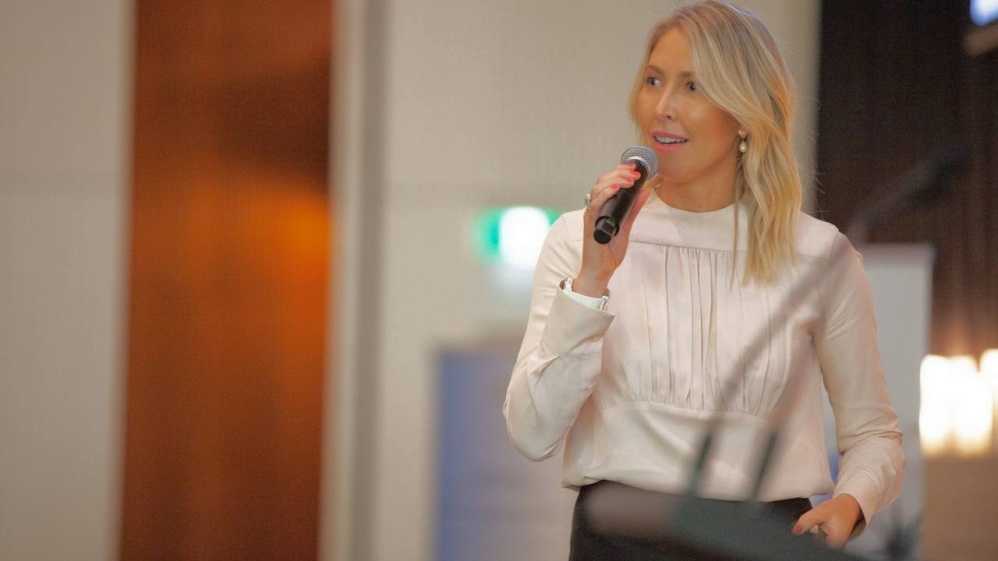 Next, apply some mascara for an instant lift and definition of the lashes, then put on a neutral eyeshadow color to give a subtle shine. Finish up with either lip gloss or lipstick in muted shades such as beige, pink, or coral, depending on your preference. Ensure all products are blended in properly, and the makeup looks natural.
Following these steps lets you look and feel confident during your public speaking event. Makeup should be used to enhance your natural beauty and make you feel more confident in yourself! Just remember, less is always more when it comes to makeup for a speaking engagement.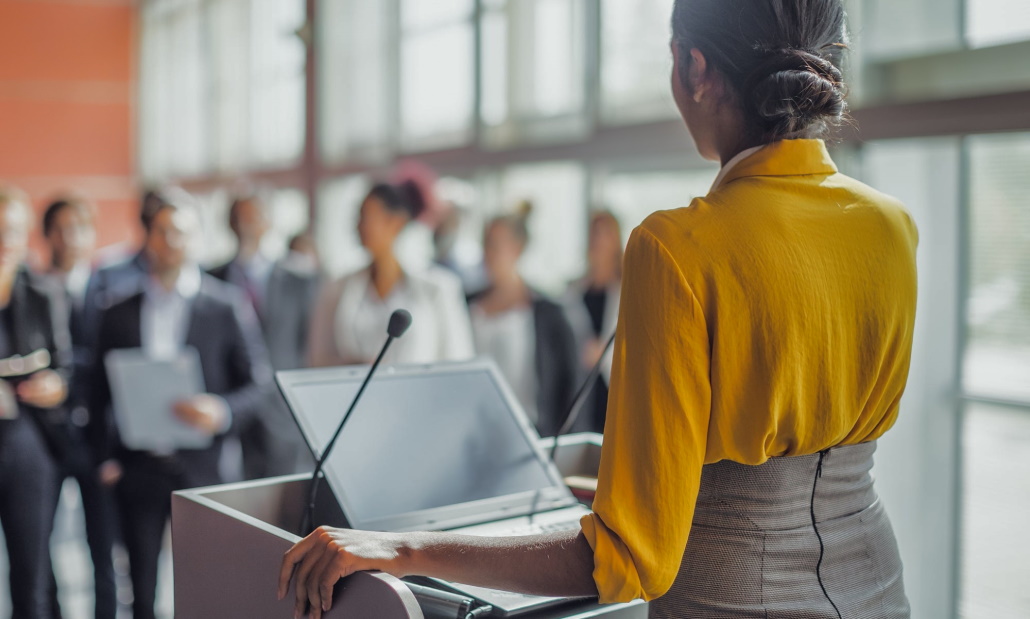 Makeup essentials for nailing that public speaking look
When preparing for a speech, looking your best is just as important as having the right words to say. To ensure you look put together and polished when delivering your presentation, here are some makeup essentials that can help you nail the public speaking look!
Concealer: A good concealer can be essential in hiding any dark circles under your eyes or other blemishes that may distract from your message. Go for one with medium coverage and set it with a pressed powder to ensure it stays in place while you speak.
Mascara: Mascara is great for adding definition to your eyes and making them pop on stage. Choose a waterproof formula, so you don't have to worry about smudging when you get nervous.
Blush: Adding a subtle flush of color to your cheeks can brighten up your entire look and boost your confidence. Stick with natural shades that won't be too distracting from what you're saying.
Lipstick: A swipe of lipstick is just the thing to add the finishing touches to your presentation look. Choose one in a universally flattering shade like soft pink or nude for maximum impact!
By keeping these makeup essentials in mind, you'll be sure to make a memorable impression each time you speak in public!