Have you heard about the newest beauty trend taking the makeup world by storm? It's called "baking" and involves letting a thick layer of translucent powder sit on your skin for up to ten minutes to set your foundation perfectly. The result is perfect, flawless-looking coverage that evens out any blemishes brightens dark circles, and sets your look like a professional artist would. Unlike applying layers of heavy foundations or concealers, baking gives you an effortless way to achieve an airbrushed look with minimal product – all while creating exceptionally long-lasting wear! Read on to learn more about this revolutionary technique and how you can rock it yourself!
Get creative with makeup – try baking your look!
Baking is a makeup technique that uses lots of translucent powder to "bake" your foundation and concealer into the skin for a long-lasting, flawless finish. It also helps set your face and prevents any creasing or sliding when you sweat in hot weather! Start by applying your primer and foundation as usual with a brush or beauty blender. Make sure to blend thoroughly so your face has no visible lines. Once you're done, take some of your favorite translucent powder and lightly dust it over the areas you want to bake. Then, using a large fluffy brush, sweep all the excess powder away, concentrating on the under-eye area and around the nose. Let this sit while you do your eye makeup – usually 10 to 15 minutes. When your eye makeup is all done, use a beauty sponge to press the powder in and help it bake. Finally, dust away any extra powder with a brush, and voila! You're baked and ready for summer! Have fun experimenting with this technique – you can mix different colored powders for a custom look. With baking, the possibilities are endless!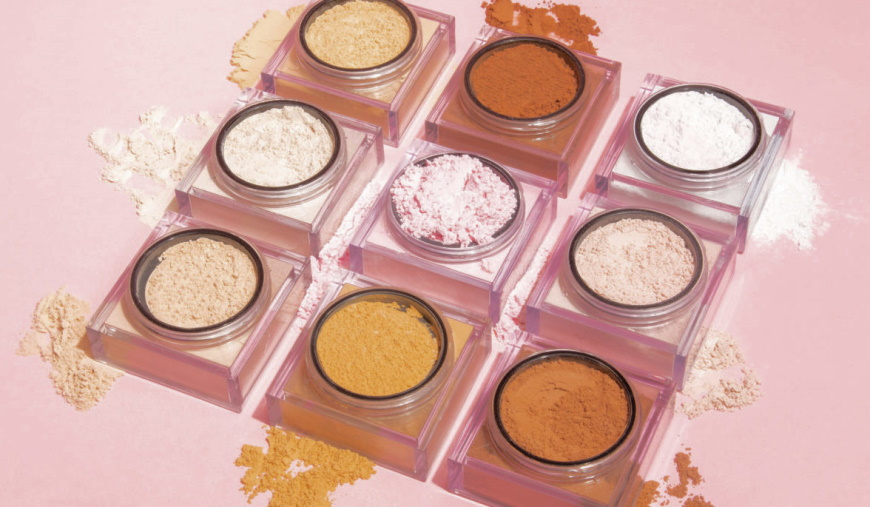 The benefits of baking your makeup – get the glow you have always dreamed of!
Baking your makeup can be a great way to achieve that glowy finish you've always wanted. When you bake your makeup, you are essentially allowing the powder and foundation to set into place for a long-lasting look. Baking also helps diffuse harsh lines and create an even complexion. The process is simple, apply your normal foundation routine then top it off with loose setting powder or baking powder. Next, take a damp beauty blender or brush and press the powder into the skin, letting it sit for up to 10 minutes before dusting away any excess product. This will help lock in your foundation and concealer for hours of wear! With baking, you can achieve natural-looking coverage without constantly reapply products throughout the day. In addition, you can customize the look to your preference by baking a full face or focusing on certain areas like under your eyes or around the nose and mouth. So why not give baking a try today and get that glowing, long-lasting makeup you've been dreaming of!
Achieve perfectly even blended makeup with the baking technique
It's a two-step process involving using a setting powder to "bake" light coverage on your face, then blending it for a flawless finish.
To begin baking makeup, you'll need to create a thin barrier between your skin and the product. To do this, apply an oil-free primer or moisturizer all over your face so the product won't sink into your pores.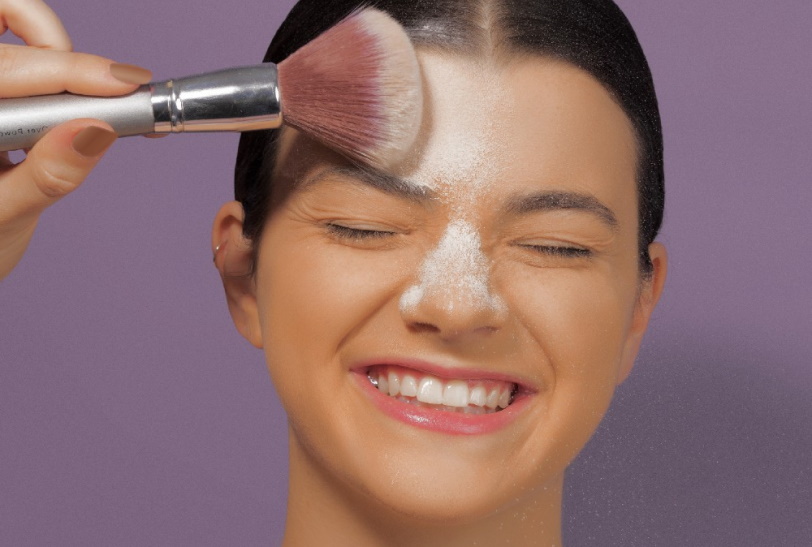 Next, use a damp beauty sponge or brush to apply loose setting powder over targeted areas where you want more coverage and less shine. These are typically the high points of your face—around the eyes, cheeks, nose, chin, and forehead—but feel free to customize this step depending on your goal.
Allow the powder to sit on your skin for around five minutes, then use a fluffy brush to dust off any excess product. This will help give you a more even finish since it allows the powder to "set" into your foundation and concealer.
You can apply the rest of your makeup as usual, blending out the edges with a damp beauty sponge or brush so everything looks seamless. Then, to finish off the look and give yourself an extra dose of glow, lightly mist some setting spray over your face when all is said and done.
Baking makeup is an easy way to create long-lasting coverage that always looks natural and perfected—without worrying about excess shine or fading. With this technique, you can get a luminous base that looks airbrushed and lasts all day long!
The key to getting the best results is to start with the right products. Choose lightweight formulas for foundation and concealer and a finely milled setting powder that won't leave your face feeling cakey or powdery. With these tips in mind, you'll be able to create a perfectly blended makeup look every time!